About Us
Eunju 'Grace' Park, L.Ac., PhD, was born and educated in South Korea. After earning her PhD in Oriental philosophy in South Korea, she traveled to Shanghai to expand her knowledge in Chinese culture and Mandarin Chinese language. Throughout her formal education and time spent in China, she was interested in the relationship between mind and body in Oriental philosophy, which led her to study Oriental medicine. She earned her Masterís degree in Acupuncture and Oriental Medicine from the prestigious American College of Acupuncture and Oriental Medicine in Houston, TX.

Dr. Park trained under Dr. Yaping Zhang, a well known gynecologist/obstetrician from China with more than 20 years of treating infertility patients, and under Dr. Baisong Zhong, who has authored numerous TCM books and was one of best teacher-physicians in China. With a background in Oriental philosophy and a deep understanding of Chinese and Korean culture and language, Dr. Park has been able to continuously deepen her knowledge of acupuncture and Chinese herbology. She is licensed by the Texas State Board of Medical Examiners to practice acupuncture and use Chinese herbs in the state of Texas. At the national level, Dr. Park is a Fellow of the American Board of Oriental Reproductive Medicine (FABORM).

Dr. Park is full of balanced energy that makes patients feel welcome and well cared for. She is a loving wife and mother with a great passion for keeping a happy and healthy family utilizing nature-friendly ways of mind-body-soul healing and living.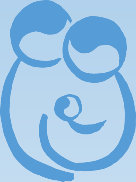 The Nature-Friendly Way of Mind-Body-Soul Healing